Invisalign Can Enhance Your Smile without the Restrictions of Braces
A straighter smile not only helps you look and feel more confident. The American Dental Association has determined that straighter teeth can also improve your oral health by reducing the risk of cavities. Dr. Sooyeon Ahn is a specialty-trained orthodontist who can provide you with several options for straighter teeth including Invisalign®. Our office in Leesburg, VA, is equipped with the latest imaging technology to help make Invisalign treatment more comfortable and accurate. If you or your teen are not good candidates for Invisalign, we offer a wide range of alternative orthodontic options.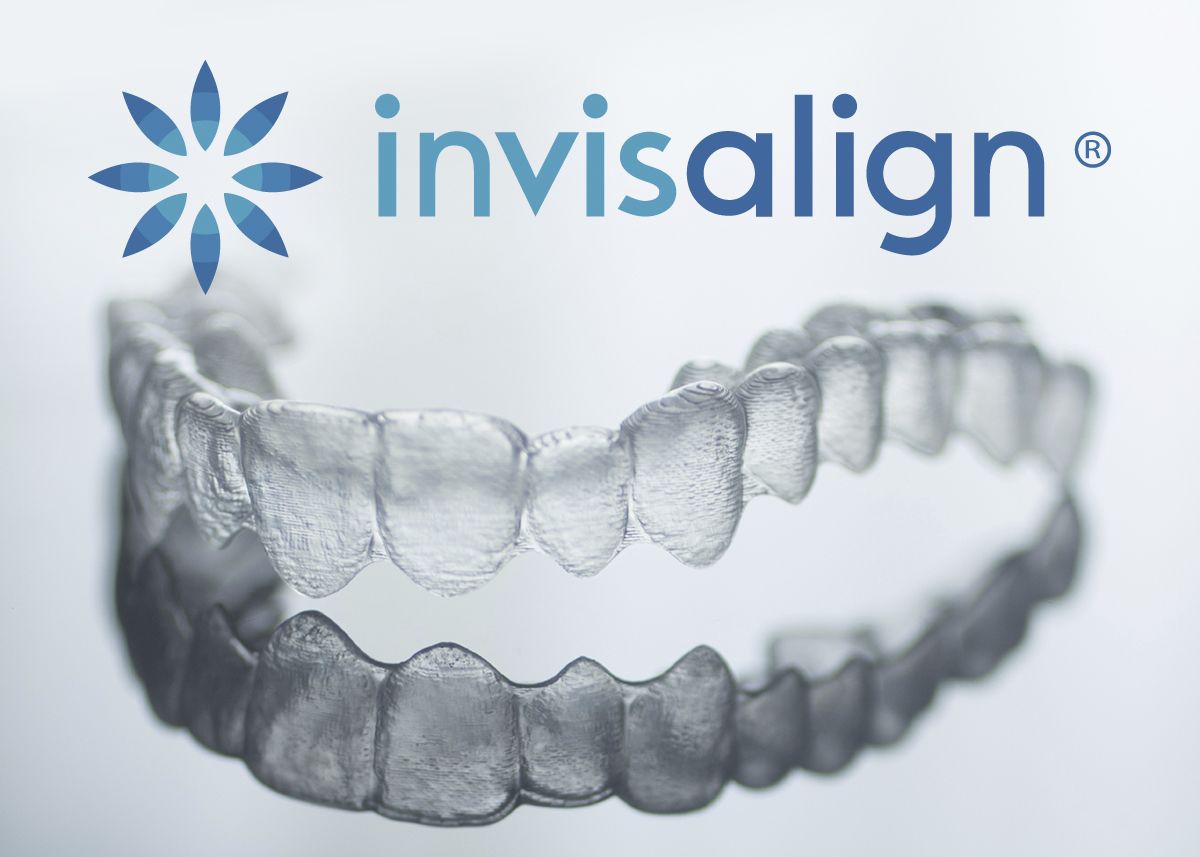 What Happens During Your Invisalign Consultation?
After gathering your patient information, Dr. Ahn will discuss your concerns and assess your needs by taking photos of your smile. Our office is equipped with a 3-D Cephalometric Imaging unit, an advanced intraoral scanner which can show the precise positions of your teeth and jaw. Based on these images and a visual evaluation by Dr. Ahn, we can design a treatment plan over the next two to three weeks.
During your second consultation, we will review your proposed treatment plan with you. This visit will include an overview of:
The requirements for Invisalign: Invisalign requires patient compliance in order to avoid expensive retreatment.
The number of trays it will take you to reach your end results: Depending on the complexity of your case, treatment may include 10 to 15 Invisalign aligners.
How often you will need to visit our office for evaluations: Although you will receive all of your aligners at once, we will need to evaluate your progress every few weeks.
The overall cost of your treatment: Invisalign treatment costs approximately the same as traditional braces. We can also work with your PPO insurance plan to maximize coverage.
We can discuss your payment options during this appointment as well. Most orthodontic patients at our office choose a monthly payment plan for their treatment. We also work with CareCredit® if you prefer to secure financing through a third-party lender. If you choose to pay for your entire treatment up-front, we offer discounted rates.
How Does Invisalign Work?
In order to effectively straighten your smile and meet your predicted results, Invisalign requires consistent patient commitment. You must wear your aligners for at least 22 hours each day, removing them only for eating, brushing, and flossing. Every two weeks, you will change into a new set of Invisalign trays.
Dr. Ahn is a trained orthodontist, meaning you can receive treatment from a specialist with advanced training in smile design.
About every four to six weeks, you will return to our office so Dr. Ahn can evaluate your progress. Every three months, we will provide a cleaning to protect your teeth throughout treatment. Most patients can complete their Invisalign treatment in 12 months or less. For qualifying patients, we also offer Invisalign Express and Invisalign Teen.
Invisalign vs. Traditional Braces
Although there are some cases where traditional braces are a better option, Invisalign offers several benefits, including:
Greater Comfort: Brackets and wires can irritate cheeks and other delicate areas. Invisalign plastic aligners are laser-cut from smooth plastic to reduce irritation to your gums and soft tissues.
No Food Restrictions: Since you remove Invisalign aligners prior to every meal, you can enjoy all the foods you love.
A Natural-Looking Smile: Aligners are discreet, and most of your friends will never notice you are wearing them. You can smile in pictures and enjoy social functions without worrying about your appearance.
If your case is better suited to traditional braces but you want a more discreet option, we also have tooth-colored, ceramic brackets available.
Why Choose Us?
At Smile Designer of Leesburg, we have a wide range of treatment options and can help you find an optimal orthodontic treatment that complements your lifestyle. Dr. Ahn is a trained orthodontist, meaning you can receive treatment from a specialist with advanced training in smile design.
Schedule a Consultation
Dr. Ahn provides comprehensive orthodontic treatment options with cosmetic-focused goals. Our practice offers flexible financing options as well as different Invisalign types to help you affordably achieve your ideal smile. Schedule your Invisalign consultation today by calling (703) 777-1162 or contacting us online.